About Nopal Tunisie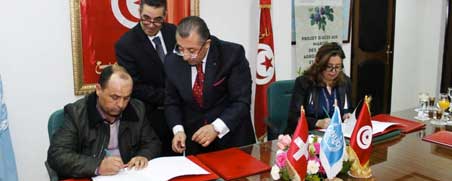 In June 2005, Mohamed Rachdi BANNANI founded Nopal Tunisie . This family-owned company specializes in processing and exporting of nopal cactus for the Food, cosmetic and Health industries.
The company began its international expansion in 2007 by introducing opuntia cactus ingredients in the European market and establishing a good reputation in the field of organic ingredients.
Since 2010, Nopal has been accelerating its international expansion by developing a diverse line of organic cosmetic oils and scrubs from barbary fig, pomegranate and date seeds.
In 2014 the company signed an agreement with the Tunisian Government and UNIDO ( The United Nations Industrial Development Organization ) together with SECO (the State Secretariat for Economic Affairs of the Swiss Confederation ) to take part in the program of project for Market Access of Typical Products which has had a positive impact on our market expansion.
Today Nopal Tunisie has become the global leader in the production and export of organic prickly pear ( barbary fig ) seed oil for the cosmetic international market.
Nature is beautiful, surprising and creative, rich and generous. A source of innovation, creativity and performance, the gift of nature allows us to contribute to the development of our customers, by assisting them in the integration of natural ingredients.
Quality
Since its creation in 2005 , Nopal Tunisie  has always been committed to the satisfaction of its customers, whether it is for the pharmaceutical, cosmetic or food industry. 
We offer the highest quality of products, ensuring that we always stay environmentally friendly, not causing any harm to our beloved planet .
The Quality Policy of Nopal Tunisie  is based on 3 principles:
High quality supply
• Supplier approval process.
• Setting up of security stocks.
• Quality controls with COFRAC-accredited labs. 
Good manufacturing practices
• Control of the allergenic, physical and microbiological hazards according to HACCP methods for the safety of the delivered products.
• Control of cross-contaminations between different products.
• Batches traceability system,
• Control and management of logistics.
Organization
• Managing the process from quotation to delivery.
• Through effective communication.
• With a skilled and regularly trained staff.
• Developing continuous improvement according to FSSC 22000 food safety management system.
Certifications
Nopal Tunisie produces and exports high quality ingredients with the standardized methodologies and the Good Agricultural and Manufacturing Practices.





Fair For Life
FFL is a certification of fair-trade products.This certification signifies that the product is made according to rigorous fair-trade standards that promote sustainable livelihoods and safe working conditions, protection of the environment, and strong, transparent supply chains. Rather than creating dependency on aid, Fair Trade USA's model empowers farmers, workers, and fishermen to fight poverty and earn additional money to improve their communities. FFL also develops, implements, updates, enforces, and audits against fair trade standards which drive income sustainability, community and individual wellbeing, empowerment, and environmental stewardship.





EU Organic
This is a product certification that ensures the products are certified as per European Union Organic regulations which defines the principles of organic farming and production, labeling, control and import rules. The use of chemical pesticides, synthetic fertilizers are strictly restricted, use of additives and preservatives are tightly limited, no GMOs are allowed in this certification.





USDA NOP Organic
The National Organic Program (NOP) is the regulatory framework that is established to govern the Organic food in USA implemented by United States Department of Agriculture (USDA). It rules and regulates the organic practices in crop production, organic production and handling standards, organic livestock requirements, labeling organic products, non GMO practices and biosecurity in organic poultry operations.





FSSC 22000
The FSSC 22000 is a GFSI recognized Food safety management system. FSSC system consists of the technical standards of ISO 22000 standard and some additional requirements special for FSSC 222000. FSSC 22000 identifies, evaluates and controls the food safety hazards that may occur in the production processes with documented procedures at each step.





COSMOS (Cosmetic Organic Standard)
COSMOS is a worldwide private standard. COSMOS adheres to principles such as promoting the use of ingredients from organic farming, using production and manufacturing processes that are environmentally sound and safe for human health, and including and expanding the concept of 'green chemicals.





HALAL
Halal certification applies to the food, cosmetic and pharmaceutical sectors and attests that a product is manufactured in full compliance with the precepts of Islamic Law, that it does not include any "forbidden" components, and has in no way been in contact with any substances or objects considered "impure".





KOSHER
Kosher Certification is the stamp of kosher approval by a rabbinic Agency verifying they have checked the products ingredients, production facility and actual production to ensure all ingredients, derivatives, tools and machinery have no trace of non kosher substances. The Kosher Certified symbol assures consumers that both the actual product and its production adhere to all Kosher Law and Jewish traditions requirements.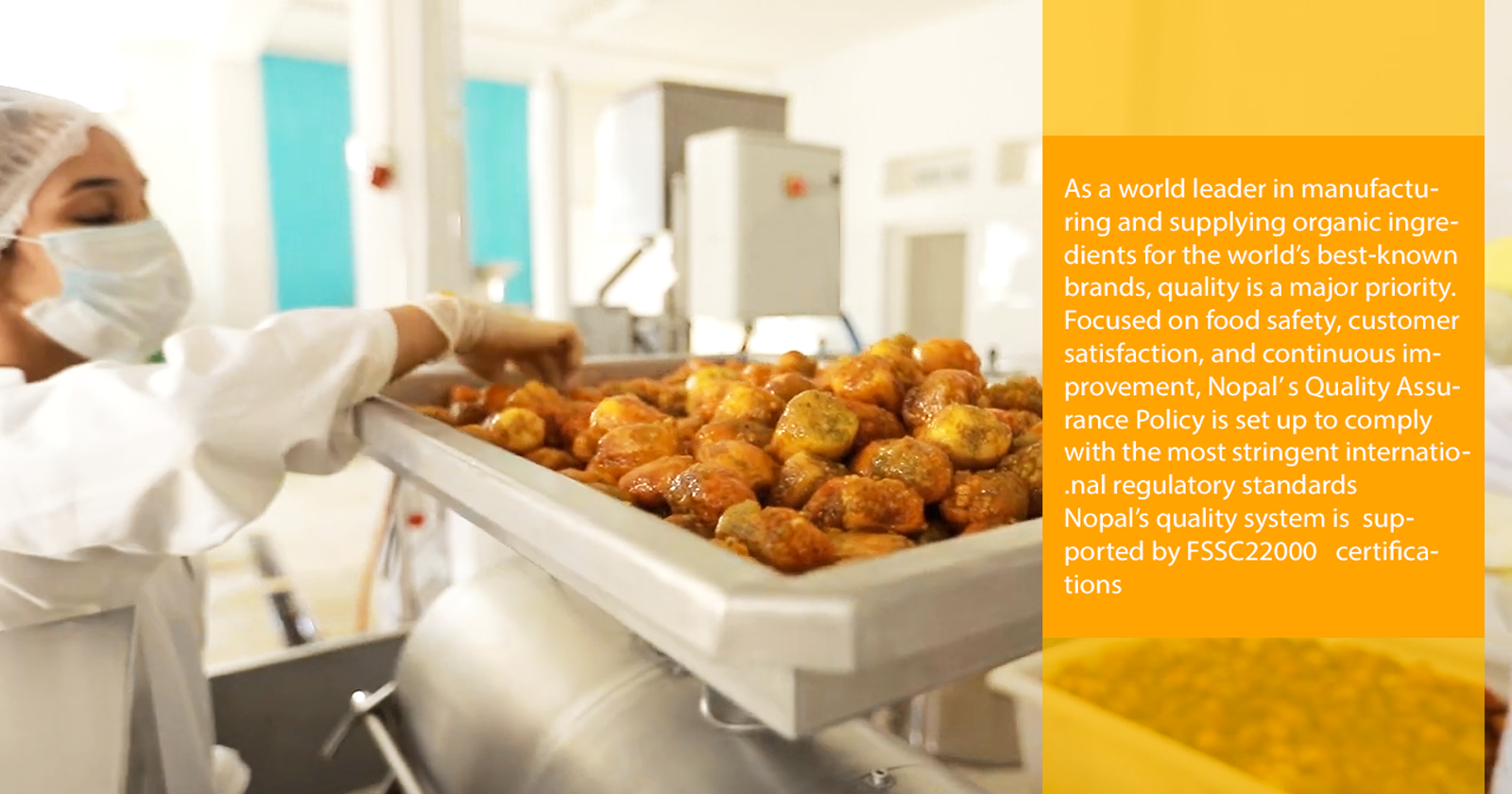 Know-how
The BANNANI family has been farming prickly pear for more than three generations and the establishment of Nopal Tunisie in 2005 by Mohamed Rachdi BANNANI has opened new horizons to the family for a brighter future .

Thanks to our collaboration with more than 50 local farmers, we were able to expand our business, building the first cactus export facility in Tunisia and even in Africa and attracting multinational companies.

Today Nopal Tunisie has become the global leader in the production and export of organic prickly pear ( barbary fig ) seed oil for the cosmetic international market.




Sustainability
Since its foundation in 2005 Nopal Tunisie has established sustainable and exclusive relationships with local cactus farmers in Kasserine in west-central Tunisia with mutual interest and respecting the principles of organic farming.

More than 100 families live directly or indirectly from the revenues generated by the production and processing of prickly pear.
providing a stable source of income for local farmers.

We contribute to environmental protection through composting prickly pear waste and producing animal feed for the local livestock .

WANT TO BE PART OF OUR ADVENTURE?
Join the global leader in organic fair trade ingredients for food, cosmetic, and dietary supplements.
Thank you for your interest about employment opportunities at Nopal Tunisie. Currently we do not have any open positions, however if you are interested in possible future opportunities please send your CV to recrutement@nopaltunisia.com.
We will be in touch if a vacant position that matches your skills and experiences becomes available.

:
nopaltunisie@gmail.com
|

: +216 - 77 413 046 |

: + 216 - 98 284 756
Site Map
~
legal Notice
Copyright © All rights reserved | This template is made with by
NOPAL TUNISIE